3 HOUR CREATIVE MENTORING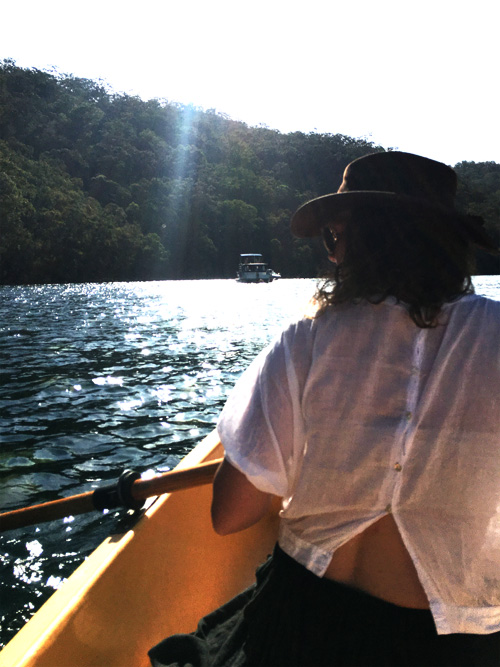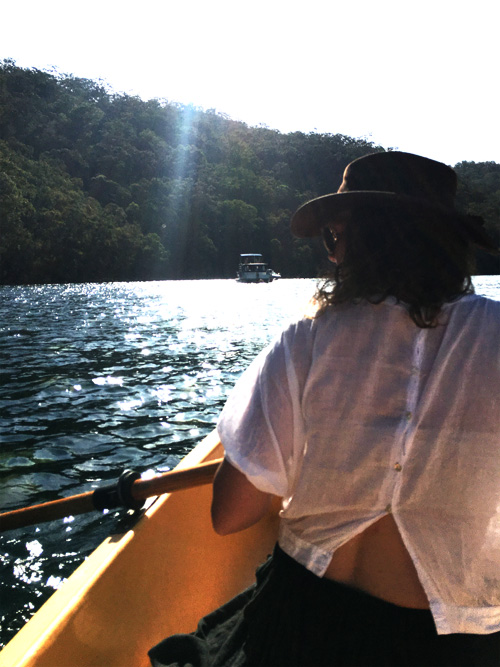 3 HOUR CREATIVE MENTORING
Three hour mentoring session - in person or via Skype/phone/zoom.
This mentoring package is split into 3 x one-hour sessions offered weekly, fortnightly or monthly for a maximum of 3 months. It is available for clients who are already practicing their creative work but need further support and direction. If you are not working in a creative medium yet but would like support in transforming your current career, then please email me pia@piajanebijkerk.com to discuss a tailored package.
...............................................................................
Mentoring is vital to our life journeying - through mentoring we have the opportunity to be supported, nurtured and nourished throughout our creative explorations which enables us & our work to flourish. When I become your mentor, an opening is instantly established for you to connect to your intuition and enter this creative flow, this river. And I like to think of this experience together metaphorically as building a boat - your boat, which is all about understanding your intuition and being able to make decisions based on your inner knowing. Your boat with be completely made by your own hands and will have all it needs for you to be at the helm, sailing along the river or out into the vast ocean, navigating the waters and wind (that is, life and all that comes with it!) by the light of the moon and stars. When you get in touch with me, I'll be standing on my own beautiful boat, tied to a tree by the river's edge. You might notice I stand very firm on my boat, because I've crafted this boat with my own hands, and I've lived on it all my life. I've travelled far and wide on it, I've been through storms and I've ridden tidal waves, always guided by my heart. I know with every fibre of my being that I am safe on this boat, because it's the essence of me, it's authentic to me.
For the time that you need, I invite you to experience living intuitively, creating intuitively and to show you it's possible to create your own heart-led life, sharing with you the tools you'll need to make your own come alive.
...............................................................................
This package is ideal for people who are already established artists who feel stuck. This includes designers, illustrators, photographers, writers, authors, stylists, creative small business owners, university students, or musicians.
I offer support and service in:
living creatively and intuitively

gaining confidence in your talents

opening to creative opportunities

helping to establish environments and businesses that are creatively inspiring, nurturing and healing

book writing, publishing and self-publishing

book proposals and pitches

intuitive & authentic marketing

creating focus and workflow

intuitive photography

website development
Each mentoring package is tailored to your specific needs, so upon checkout you will be sent a few questions that will help me to clarify those needs.
Once you have sent back the questionnaire we will then decide on session times and locations (if not via skype). There is a 3 month expiry on this mentoring package so that we can kickstart your momentum and creative flow.
PLEASE NOTE: I advise you to take notes during our conversations to ensure you get the most out of our connection.
This package is available worldwide - I currently have clients in the US, Europe and Australia, and am available to talk via Skype no matter where you are in the world. If I am travelling overseas and you are interested in a mentoring package, I can let you know my travel dates if you'd like to meet up for the session.
.............................................
I highly recommend each mentoring client - past, present, or potential - to become a member of my Patreon collective as each month I share intuitive insights that are only for the people in the space, to enable each member to strengthen their connection to their own intuition. It's only $5 USD per month. Click here to join.
.............................................
If you'd like ongoing assistance and support for particular projects or goals, weekly or monthly mentoring subscriptions are also available, for more information click here and here.
GIFT CERTIFICATES AVAILABLE.
PLEASE SPECIFY IN YOUR ORDER IF THIS IS A GIFT.
If you have any questions, please don't hesitate to send me an email.
IF YOU HAVE ANY ISSUES WITH THE ORDERING, PLEASE LET ME KNOW - SOME COUNTRIES ARE NOT ABLE TO ORDER, INSTEAD I CAN SEND YOU A DIRECT INVOICE.
I look forward to connecting with you!
TESTIMONIALS:
"Oh lovely Pia! Where do I begin!? After spending the last few years feeling quite disconnected from my creativity, I was so thrilled when I realised you offered this unique service. You are so eloquent, intuitive and thoughtful in your approach to embracing and sharing your own creative mind and I have always admired this in you through your books and blog..so when we met just a few weeks ago I was so excited and ready to hear your words of wisdom! It was so much more than that: your gentle strength made me feel nurtured and safe to begin the next phase with much enthusiasm. I can honestly say I have not felt so connected and confident in my abilities to move forward. I could not recommend you enough.. a priceless encounter!" Lisa Williment from Atelier 34, Queensland, Australia
"A few words about her talents? Extractor of Magic. Idea Nourisher. Superhero with X-Ray Vision who sees what's really inside. Master Question Asker. Treasured Friend." Beth Kempton, London, United Kingdom
"I contacted Pia for mentoring after I had attended one of her workshops. Pia was able to identify what was blocking the expression of my creativity and helped me to become more connected to my own intuition. She has a gentle and friendly approach whilst at the same time pushing you to expand not just yourself but also what you think you can do...She is encouraging, a great listener and is able to draw on her many years of experience to offer sound advice and practical solutions to the issues that might be stopping you in your creative journey. I can highly recommend booking some time with Pia. Definitely do it!!" Shona Smith, Sydney Australia
"Can't thank you enough for the mentoring session with you today. Your insight and intuition have been so valuable to me and at last I feel like the ball is rolling. Best decision I've made in a long time." Paula Nelson, Victoria, Australia