EBOOK: Festive Season Reimagined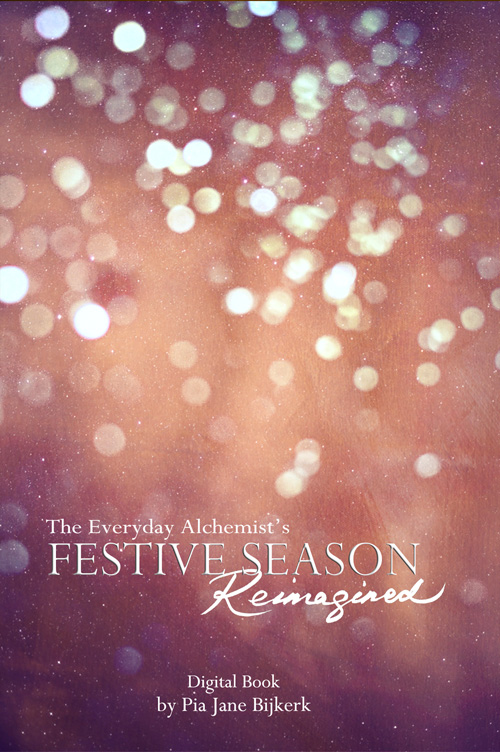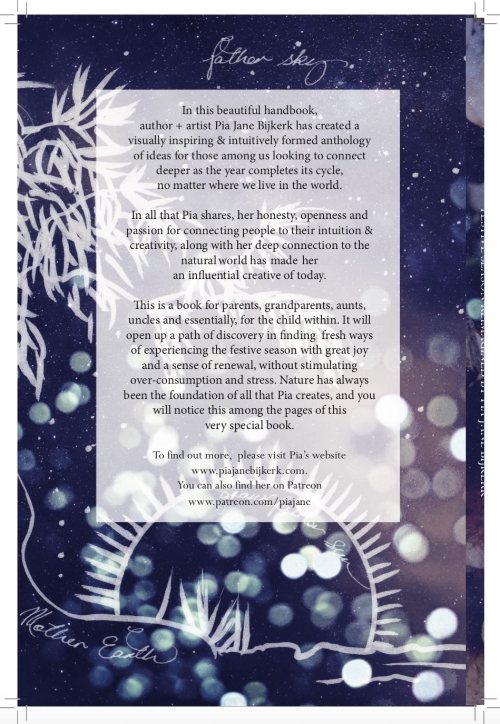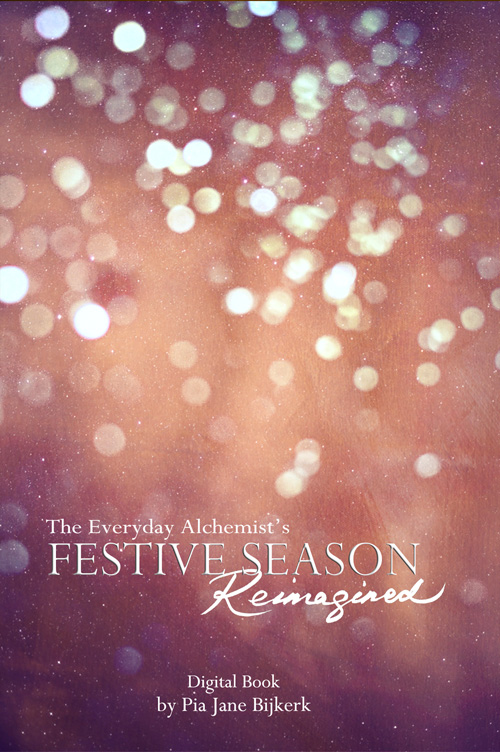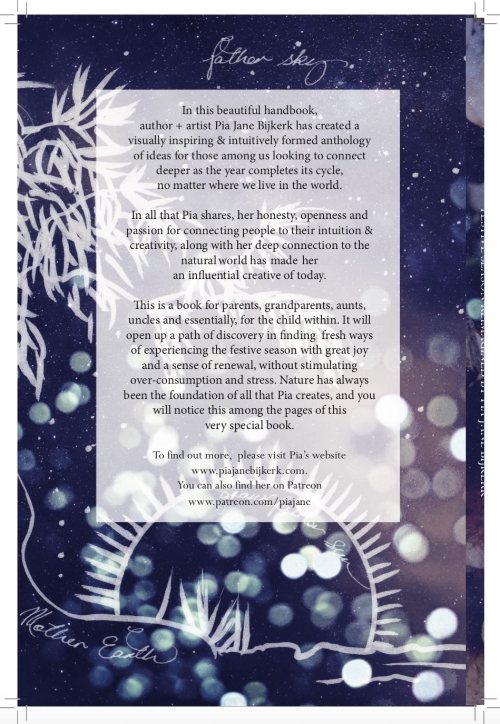 sale
EBOOK: Festive Season Reimagined
This is the digital version of author + artist Pia Jane Bijkerk's new beautiful 80 page handbook, created as a visually inspiring & intuitively formed anthology of ideas for those among us looking to connect deeper as the year completes its cycle, no matter where we live in the world.
In all that Pia shares, her honesty, openness and passion for connecting people to their intuition & creativity, along with her deep connection to the natural world has made her an influential creative of today.
"When I first wrote this as a digital book in 2016, it was in response to my deep yearning to move through this time of year in a very different way. I was tired of feeling drained by the frenzy of the season, with all the rushing around, consuming, spending, and the general expending of so much valuable energy… Was it even possible to experience this time of year without all this? And what is this time of year without all this? I wasn't sure, but I was excited to be on a path of reimagining."
This is a book for parents, grandparents, aunts, uncles and essentially, for the child within. It will open up a path of discovery in finding fresh ways of experiencing the festive season with great joy and a sense of renewal, without stimulating over-consumption and stress. Nature has always been the foundation of all that Pia creates, and you will notice this among the pages of this very special book.
Written in the style of My Heart Wanders, but with the ease of access and immediacy only available through the ether, this ebook is available to everyone, everywhere in the world.
Simply download the ebook straight to your device to read or print out, and refer to over the coming weeks and following years. It's also a wonderful gift for family and friends! Just let me know in the notes section and I'll email you the gift voucher which you can forward to them with the link you receive in your inbox.
Happy Festive Season!
Publisher: self-published
Format: PDF, highly illustrated (colour photographs throughout)
Pages: 80 pages
Please note:
All members on Pia's Patreon receive 10% discount on all books and photographic prints on my website, including this special pre-order: To sign up, please click here.